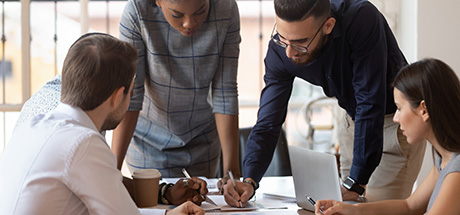 Utility Stakeholder Teams: A Collaborative Group Committed to Raising the Bar
June 3, 2021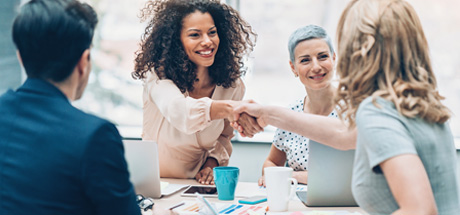 Leadership and Technology
August 17, 2021
An Address is to a Location as a Social Security Number is to a Person
The Value of a Clean Address Database
The world is filled with millions of people and each person has a unique social security number assigned to them at birth. Likewise, a community is made up of thousands of addresses and each property has been assigned a unique address. Local Government is the primary agency responsible for maintaining and managing these addresses. Consistency among address data is crucial for effective and efficient communication within a municipality.
For example, a resident may call in to check on their permit status and give the customer service staff member their address: "151 West Lake Drive". Later that day the contractor conducting the renovation on that resident's house also calls to check on the permit status and a different staff member enters the same address into the system as "151 Westlake Drive". As you can see, a variation in the street name has resulted in pulling two different addresses. The second variation of this address is incorrect and may result in missing information or incorrect information being delivered. Addresses are frequently entered into systems by multiple departments, which is why consistency and standardization is imperative for Local Government.
Streamlining Business Processes
The Village of Riverside was getting multiple calls from residents and real estate agents inquiring about permit information, often-times repeatedly for the same property. The Village Manager's Office and Community Development Office inquired with GIS to see if there was a way to reduce the number of calls and streamline this business process for staff and the public. Their ultimate goal was to make it easier for their residents, local real estate agents, and internal staff to view all of the permits (past and present) associated with a property. Kyle, Riverside's GIS Specialist, met with Village staff to learn about the permit process: where the permit data was stored, who entered it, and how the permit information was utilized. He proposed that aggregating the permit data in Community Portal could be a viable solution for their issue.
Staff were enthralled to learn about the capabilities in Community Portal. However, the one barrier that prevented them from immediately integrating this solution was that the addresses in the permitting system were not standardized. Kyle communicated this issue to staff and devised a plan to help staff correct and standardize those addresses using the Address Verification Tool, which includes the GISC Address Quality Reporting. This is a tool that can quickly compare GIS addresses with the permit addresses to identify discrepancies and produce a report, so staff can easily review and compare.
Once all the addresses in the permitting system were reviewed and corrected, the permitting data was made visible in Community Portal. This solution resulted in a reduction in calls from residents and real estate agents, an increase in the number of Village employees being able to access this information, and increased awareness in the importance of address standards and data quality. A win-win solution! With this new knowledge and address standardization process, the Village is now looking toward the future by updating to a modern-day permit system. The new system requires a high level of data integrity for integration, and now the Village is fully equipped to integrate this software effectively and efficiently.
Standardization is Key
Address standardization is not intuitive, it must be learned, and continuous enforcement should be messaged for it to be effective. Riverside has big plans to educate all staff about address standardization and the importance it has for communication in Local Government. The time and effort spent creating a standard for the permit system, can be an ongoing payout if and when staff apply this to additional enterprise systems throughout the village. One way Riverside has already started messaging standardization to their staff is by training them to use the Address Pre-Check Tool. This tool allows staff to quickly type in an address to verify it is formatted correctly, copy the address, and then paste it into an enterprise system. This ensures consistency and eliminates the human error of manually entering an incorrect address into a system.
Raising Awareness Around Address Standardization
Address Pre-Check and the Address Verification Tool are just at the beginning of raising awareness around address standardization. Rome was not built overnight! Riverside has laid the foundation for their empire and is ambitiously ready for expansion. Contact your GIS Specialist today if you'd like to learn how Address Pre-Check or the Address Verification Tool could benefit your community and its enterprise systems!
Take the Lead   
Discover, innovate, and collaborate with the GIS Consortium today! Contact your community's GIS Analyst to discuss project opportunities, Consortium services, and GIS.