OUR TEAM
Although we are a technology company, we find that people are inspired by other people—not technology. We're proud of our company, our team and our clients, and we're intentional in how we work together!
MGP's leadership team believes that people drive success. We are committed to building, coaching and developing the MGP team.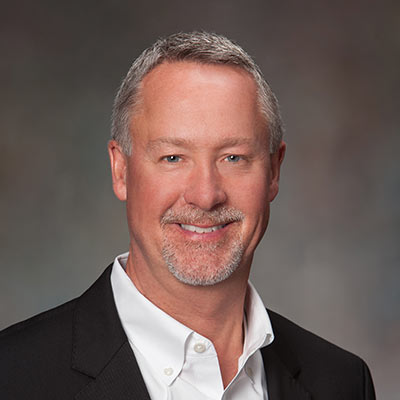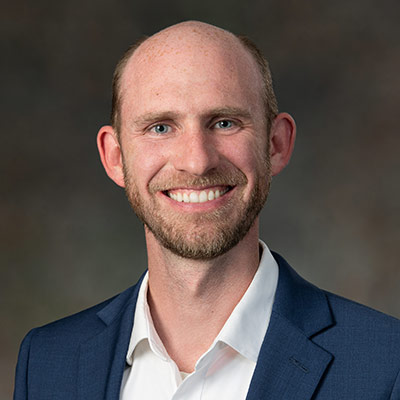 Robert Davis
Director | Shared Services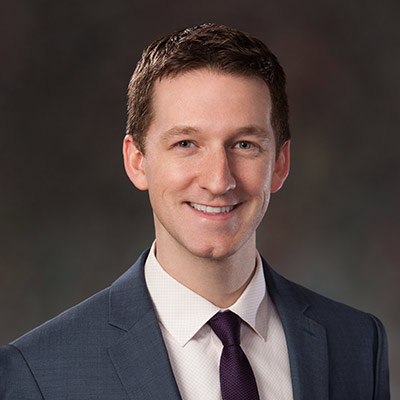 Brian Dieker
Managing Director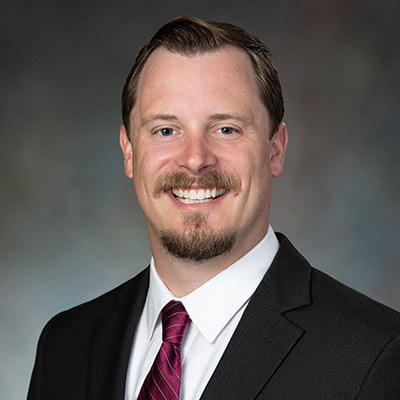 Lee Hartman
Client Account Manager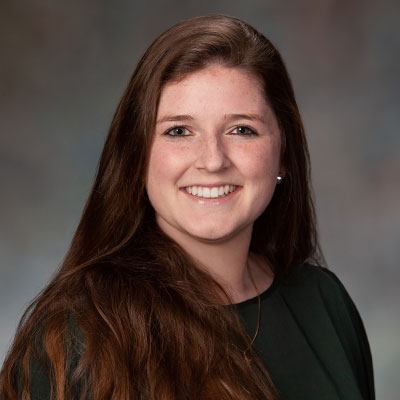 Elaine Kurr
Client Account Manager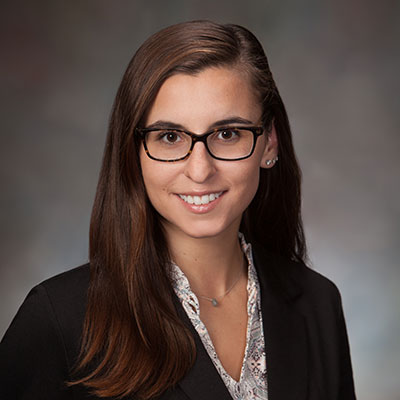 Rachael Luzar
Client Account Manager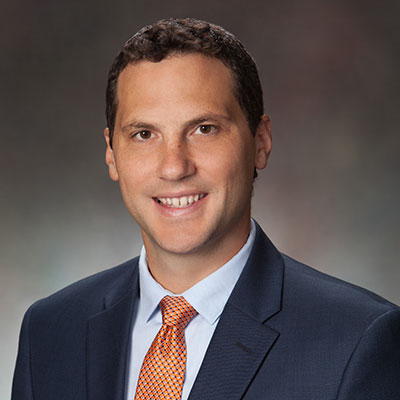 Ralph Nikischer
Director | Spark by MGP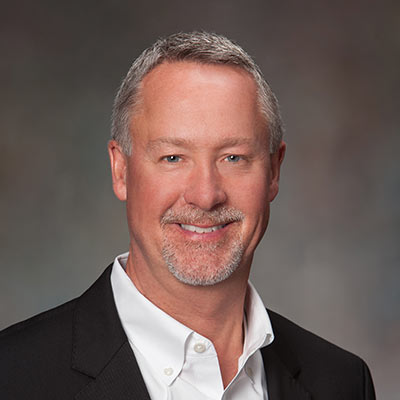 Tom Thomey
Founder
Tom is the founder of Municipal GIS Partners (MGP) Inc., which he founded in 1998 to help municipalities optimize GIS for better efficiencies, cost-savings and decision-making. His vision has been adopted by 34 communities in Illinois, known as the GIS Consortium. He offers almost thirty years of experience as a public servant, senior consultant, project manager, software engineer and business entrepreneur. From 1994 through 1997, he was GIS Manager for the City of Highland Park, overseeing data maintenance, software development, and program management. A little-known fact about Tom is that he was in Germany in 1989 when the Berlin Wall came down.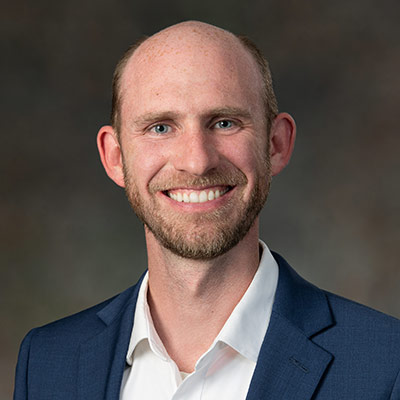 Robert Davis
Director | Shared Services
Robert brings a wide range of expertise to the MGP team. He is a trained engineer, with a B.S. in Environmental Engineering from Marquette University. He also holds GIS Certification from the College of DuPage. Robert is an Analyst at in the MGP office where he assists Analysts on site with technical needs and project development. He also leads MGP's Data Quality initiative, ensuring that the Consortium communities have the most optimal information to aid them in making the best decisions. Robert is also a brewing expert and brews his own beer, which he often shares with MGP staff.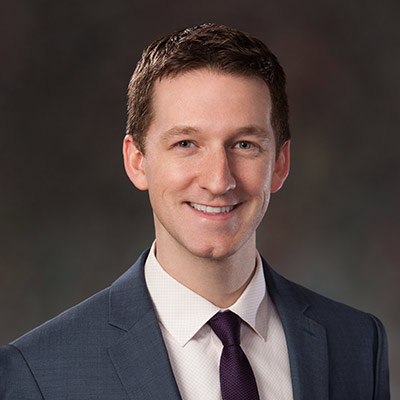 Brian Dieker
Managing Director
In the Spring of 2018, Brian connected with the MGP team to continue his passion in leadership and client service. He began his professional career with Bartlett & West as a GIS Technician but quickly advanced into management as a Senior Group Manager for their GIS & Technology Service Group. His responsibility as a leader was multi-faceted with both an internal team of professionals and external clientele. His responsibilities and engagement with clients included project management, data quality assurance, technical and business process innovation, and business development. When he is not at work, he is trying new and exciting experiences. Most recently, Brian traveled overseas for the first time in 2017, indulging his love for travel, food, and history by exploring Italy.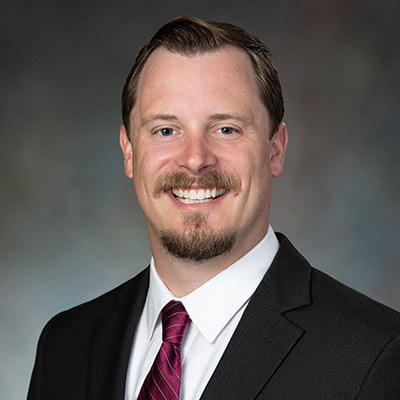 Lee Hartman
Client Account Manager
Lee Hartman is a Client Account Manager who brings over six years of experience supporting clients in both the Site Analyst and Shared Analyst roles. As the Product Lead of myGIS, he evaluated, selected, and implemented myGIS as the replacement for MapOffice. He also consulted with clients to rebuild and deploy Asset Management based on defined business processes to improve performance and reliability. Lee brings a strong work ethic, organizational skills, and top-notch customer service to the role.Lee has a Bachelor of Science in Geography and a Master of Science in Geographic Information Science from Florida State University. In his free time, he enjoys being active, spending time with his family (wife and two kids), following all major sports, and playing board games.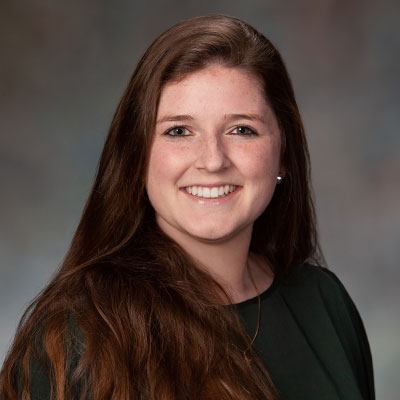 Elaine Kurr
Client Account Manager
Elaine began her career as a Site Analyst with MGP in August 2019. During her time at MGP, Elaine has supported multiple onboardings for GIS Consortium communities and dispatch center where she completed building critical datasets and relationships to set their GIS programs up for success. Elaine highly values building relationships to better understand how MGP can bring more support, value, and innovation to each client. She attended the University of Tampa, receiving a Bachelor of Science in Marine Science-Biology and Texas A&M University- Corpus Christi, receiving a Master of Science in Coastal and Marine System Science. Elaine previously utilized GIS software to complete research projects investigating the effects of freshwater inflow on estuary production and fish populations. Before joining MGP, Elaine spent much of her life working at her family's carwash. She also has a passion for aquatic life and hopes to one day have a pet shark.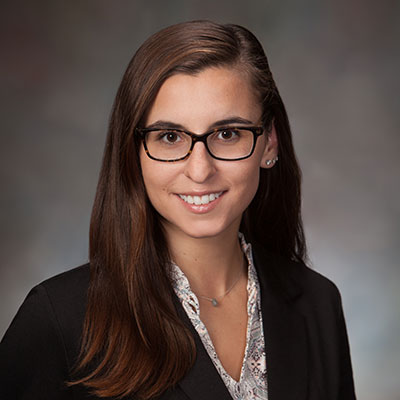 Rachael Luzar
Client Account Manager
Rachael Luzar is a Client Account Manager who joined MGP as a Site Analyst in the fall of 2017. In her time at MGP, she has supported numerous successful enterprise system integrations such as BS&A, Central Square Dispatch, and Cartegraph, and has streamlined processes for her clients like capital asset analyses of replacement costs for infrastructure. Rachael is energized by opportunities for innovations and creating partnerships that bring stakeholders together.Rachael graduated from State University of New York at Geneseo with a Bachelor of Arts, and she achieved a Master of Science in Geospatial Science from Missouri State University. Outside of focusing on client programs, you will find Rachael training and playing with her dog, Guinness.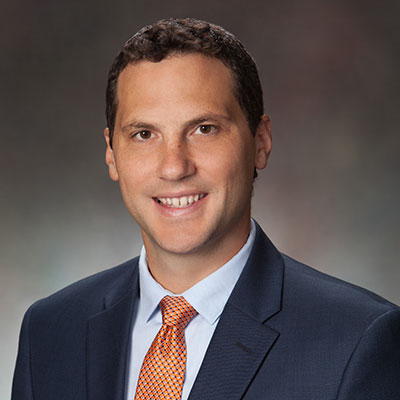 Ralph Nikischer
Director | Spark by MGP
Local government was the first and will be the last industry that Ralph Nikischer serves. Ralph began working in local government for the Village of Hinsdale in 2007, gaining experience improving a wide range of Village operations. Ralph also worked for the City of Monterey, CA where he focused on modernizing paper processes. In 2018, Ralph brough his local government knowledge to MGP, Inc bringing a client focused perspective to the team. Ralph pairs his understanding of technology with his industry knowledge to create better outcomes for local government. He is committed to finding solutions to the unique challenges our communities face. Ralph enjoys spending his time outside of work with his family, especially exploring with his two daughters who give him a unique perspective of the world.
MGP team members, put relationships first in our consulting and project delivery. The more clients know we care, the more opportunity we have to make a difference and inspire them.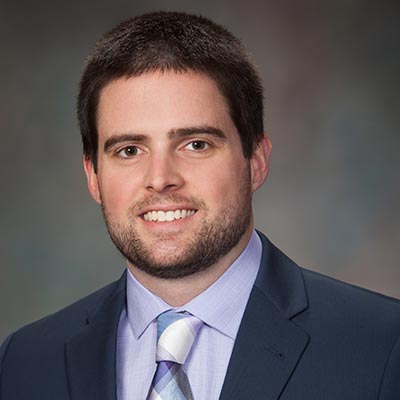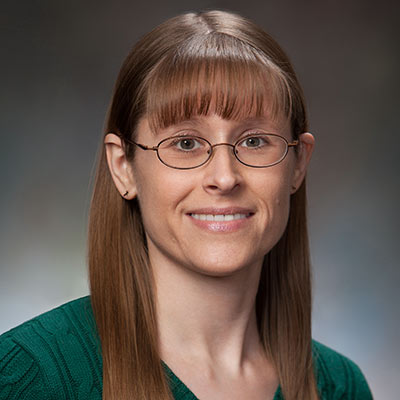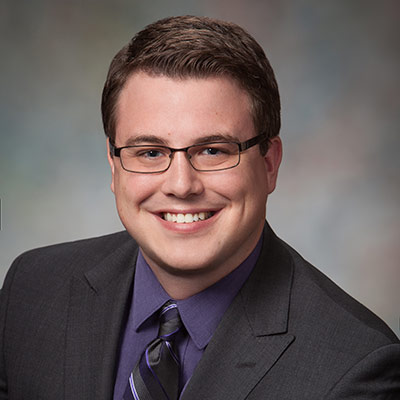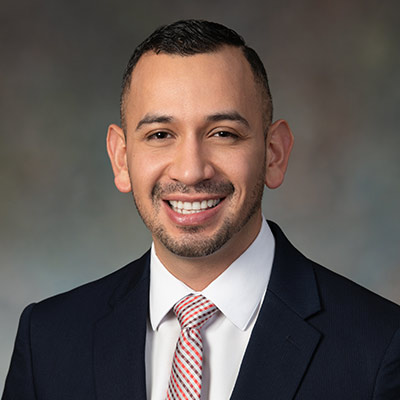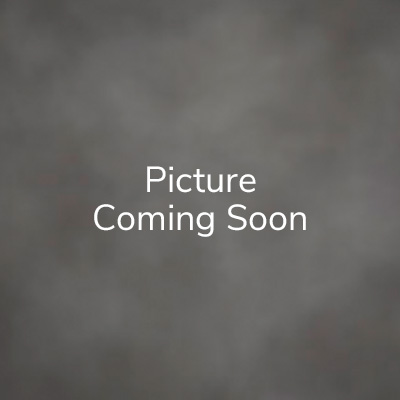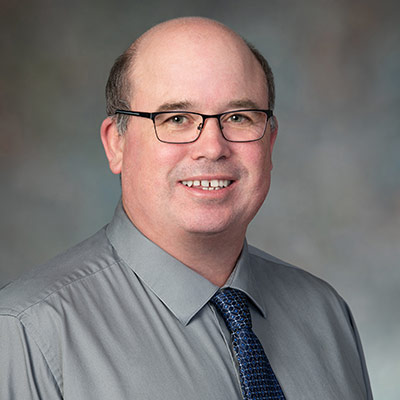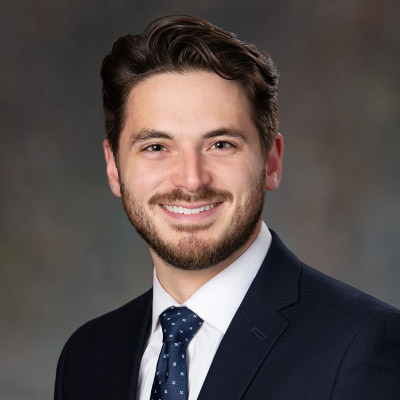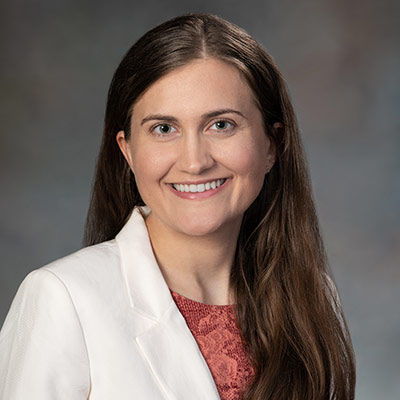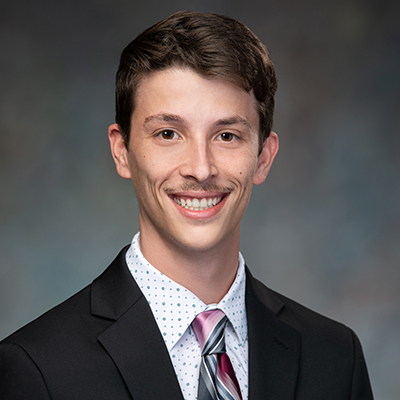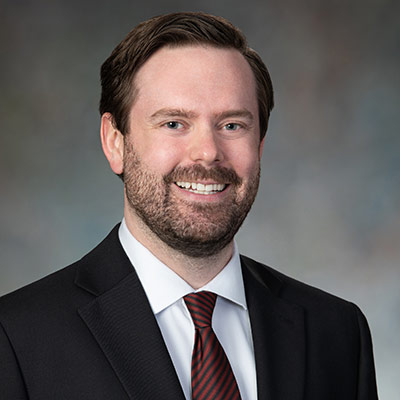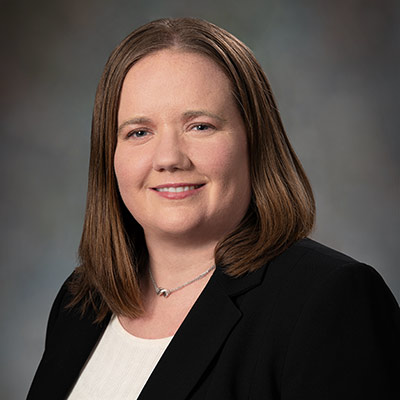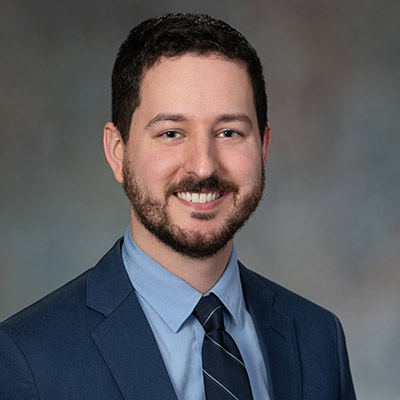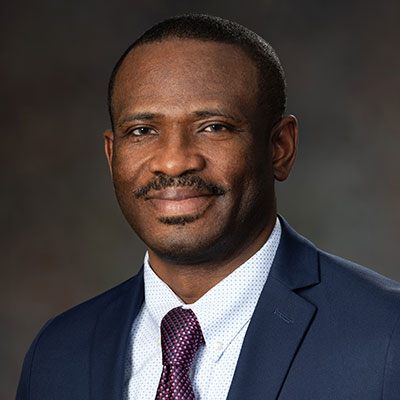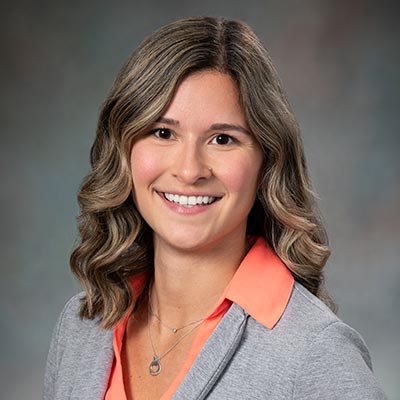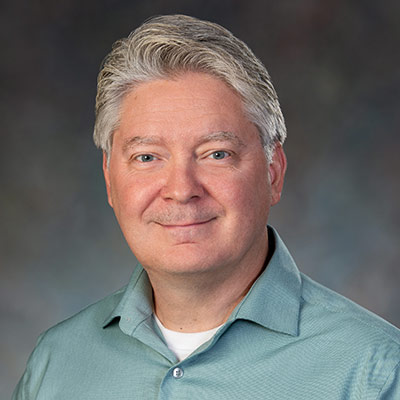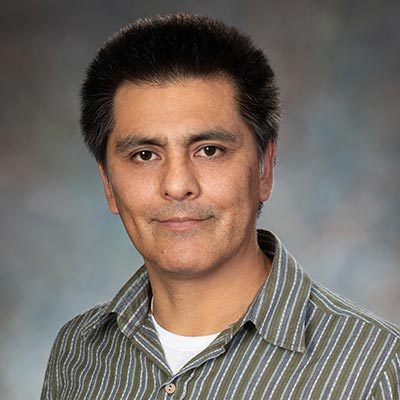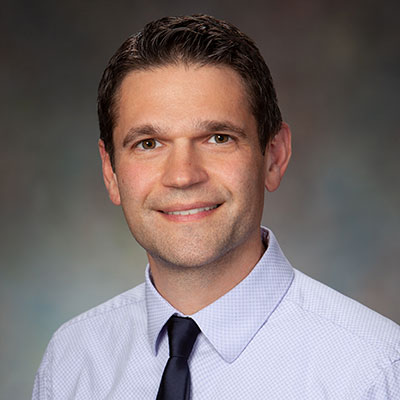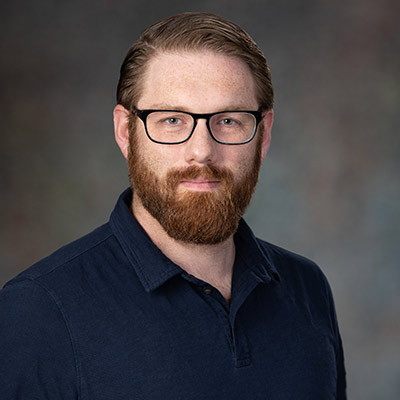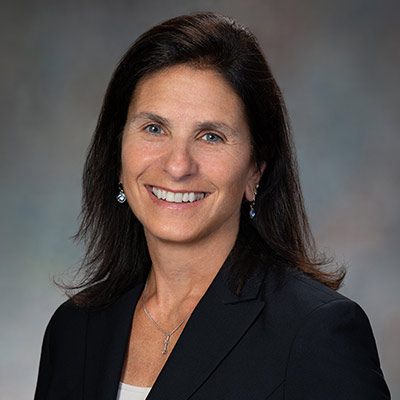 Donna Thomey
Management Support Specialist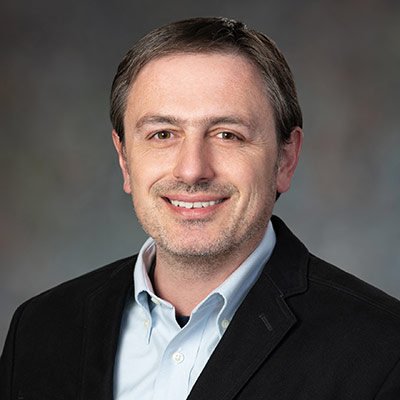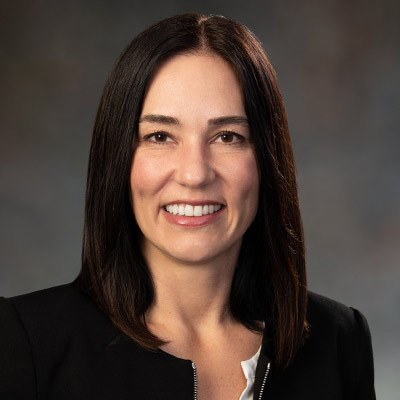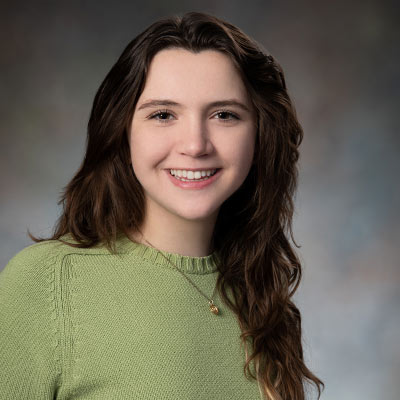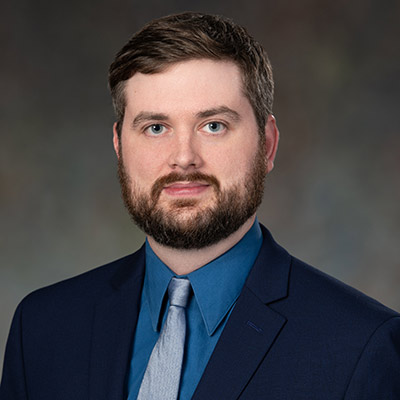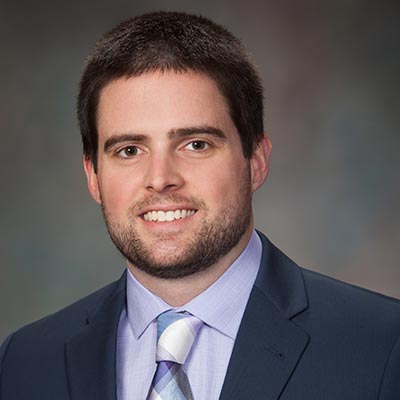 Eric Altergott
Analyst
Eric began his career with MGP as a GIS Site Analyst in November 2018. He worked previously in the natural gas industry as a GIS Technician for Nicor Gas in Naperville, Illinois, and prior to that was a GIS intern in the real estate department at Commonwealth Edison in Oak Brook, Illinois. Eric attended Harper College, earning an Associate of Arts degree and then went on to Elmhurst College where he earned two Bachelor of Arts degrees, one in Geographic Information Systems and the other in Geography, with a minor in Urban Studies. Eric enjoys traveling and so far, has been to 16 countries on 4 different continents. Before working with GIS, Eric served in the Marine Corps for 5 years.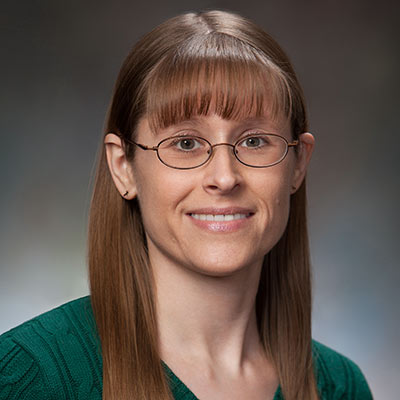 Kristin Bilar
Analyst
Kristin began her career with MGP in December 2018. She worked previously in the Village of Schaumburg as an Engineering Project Technician and as the GIS Technician for the Village of South Barrington. Kristin earned her Bachelor of Science in Zoology from Southern IL University, Carbondale and has continued her education at College of DuPage and Harper College taking courses in ecology, horticulture, and earning her GIS Certification. Kristin is a Certified Prescribed Burn Manager and at the peak of her natural resource management career was burning 300-400 acres per year. Currently, she enjoys volunteering her chainsaw skills with Lutheran Early Response Team (L.E.R.T.) after natural disasters.
Michael Cherry
Analyst
Michael joined the MGP team as a Site Analyst in November 2021. He attended Utah State University where he obtained a Bachelor of Science in Environmental Studies and a Minor in Geographic Information Science. While attending Utah State, Michael interned with the Utah Climate Center as a GIS meteorologist and front-end web developer. Following graduation, he worked as a field biologist in Southern Utah, Wyoming, and Western Colorado performing a variety of surveys for endangered species. Michael started skiing a month before his third birthday and can undoubtedly say it is his favorite pastime. While living in Utah he became accustomed to the ease of access, the vast amount of area to play in, and the thrill of powder days. Michael plans on flying back to see his family in Park City at least 3 times each winter to get his ski days in!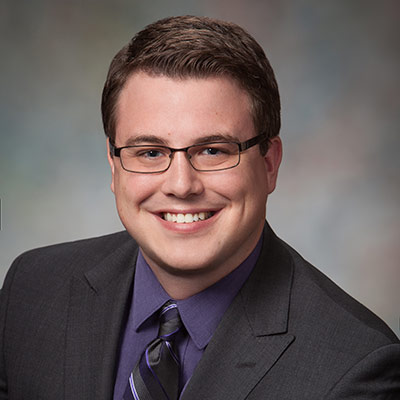 Grant Dixon
Analyst
Grant began his career with MGP in August 2018. He worked previously in 911 dispatch as a GIS Intern with QuadCom 911, producing emergency service analyses and data visualizations. Grant attended the University of Southern California, earning Bachelor of Arts degrees in Interdisciplinary Archaeology and Religion. He earned his Master of Arts in Archaeology from the University College London, and is finishing a Master of Science degree in Geographic Information Science and Technology at USC. Grant is an avid history buff and traveler. He has visited 27 states and 10 countries and once visited 9 castles in 3 days.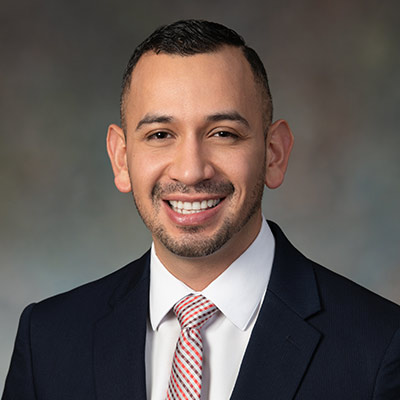 Ismael Esparza
Analyst
Izzy began his career with MGP as a GIS Analyst in October 2022. He previously worked in local government as a Research Associate for Region 1 Planning Council in Rockford, Illinois. Prior to that, Izzy worked as GIS Analyst for McArthur Land Company and interned as Transportation Planner for Maricopa Association of Governments—both in Phoenix, Arizona. Izzy attended Arizona State University, where he earned a Bachelor of Science in Urban Planning and a Certificate in Geographic Information Science. Izzy is currently pursuing a Master of Science in Data Science at Northwestern University. Outside of work, you can find Izzy running at a local forest preserve or the Lake Michigan shoreline. He hopes to run a full marathon soon. Additionally, before pivoting into GIS, Izzy served in the United States Air Force as a Radio Technician for 4 years.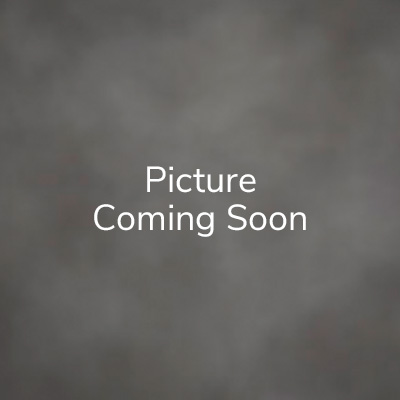 JonEric Eubanks
Analyst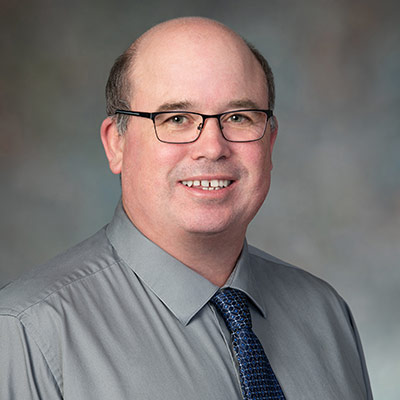 Mike Falkofske
Analyst
Mike has been with MGP for most of the company's history. He has been a GIS Specialist since 2000. He currently manages the GIS programs in Mundelein and Lake Forest and routinely participates in the training and mentoring of many of MGP's employees. Prior to MGP, he worked as a Project Manager for Geocode Inc. in Eau Claire Wisconsin. Mike has a Bachelor of Arts in Applied Geography from the University of Wisconsin-Steven's Point. Mike has always had a strong interest in local government, which prompted him to become an active member with the Kenosha Unified School Board in April 2015. Although Mike has quite the sweet tooth, he absolutely despises Lemon Meringue Pie!
Jennifer Gandy
Analyst
Jennifer began her career with MGP as an Analyst in June 2019. Prior to MGP, Jennifer was the GIS Coordinator for the Village of Niles and for the City of Battle Creek, MI. Jennifer attended The University of Northern Iowa majoring in Geography with a Minor in Earth Science and then attended Northern Illinois University to receive her Master's of Science in Geography. Jennifer has climbed to the top of Wind River Peak in Wyoming and completed a Half Ironman. She loves to do anything that involves the outdoors.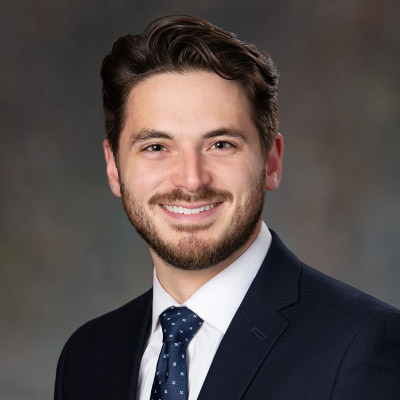 Josh Guercio
Analyst
Josh joined the MGP team as a Site Analyst in September 2022. Before working at MGP he worked for a grant funded planning organization in Urbana, IL. He received a Bachelor of Arts in Urban Studies and Planning – Sustainability from the University of Illinois at Urbana Champaign with a certificate in Geographic Information Science. After graduating he worked as a data collection intern collecting ADA compliance data for public right of ways until later being promoted to an analyst. When he isn't working Josh loves to go camping and hiking in an effort to check off his next national park. He's been to 10 so far, the best trip being Grand Teton National Park in Wyoming.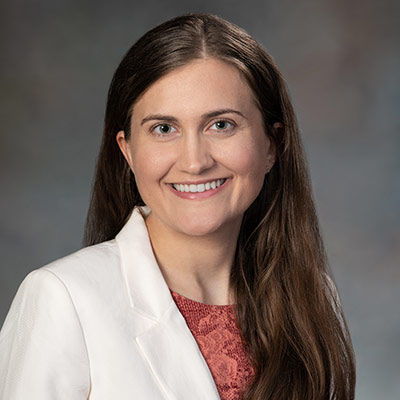 Louise Hahn
Analyst
Louise Hahn has been with MGP since March 2015 and is currently an Analyst in Northbrook, Oak Park, and Glencoe. Louise graduated Magna Cum Laude from Valparaiso University with a Bachelor of Science in Environmental Science and Geography. Louise has worked various positions outside the GIS field after graduating. One of her unique experiences in life includes spending a summer working on a small, organic farm!
Alex Hurd
Analyst
Alex began her career with MGP in April 2022. She worked previously for the Lee County Property Appraiser's office in Florida as a GIS Analyst where she utilized ESRI's Parcel Fabric to maintain the tax map. Alex holds two Bachelor of Science degrees from Florida State University in Geography and Sociology, and a Graduate Certificate in Geographic Information Systems through the University of Denver. Alex is a music lover and has attended over ten music festivals. She also enjoys spending much of her free time with her rescue dog Scout.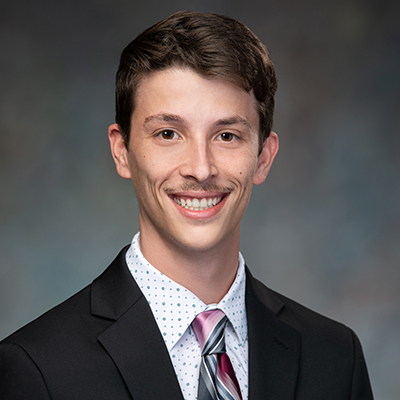 Matt Humes
Analyst
Matt graduated from the Ohio State University in 2022 with a degree in City and Regional Planning with a Minor in Architecture and began working for San Francisco Municipal Transportation Agency (SFMTA). Here, he worked with the Design Engineering team to help visualize public safety data, update street drawings and collect transportation data. In 2023, he moved on to work for RMSI, on a contract with Apple, to help improve the data quality for Apple Maps. Matt is an avid Bears fan. He played football against the mascots during a Bears game on Soldier Field. He also loves to travel. His favorite experience so far is driving a moped down the Amalfi Coast.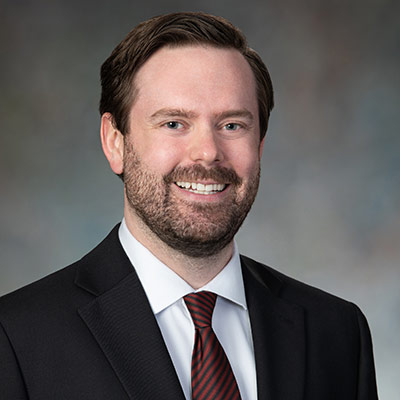 Matt Huser
Analyst
Matt Huser joined MGP in 2013 as a GIS Specialist. He has a B.S. in Geography from the University of Wisconsin-La Crosse. After graduation, Matt worked for Garmin International. Formerly a Specialist, Matt now works in the MGP office as an Analyst providing project and technical assistance to Analysts on site. Matt also leads the innovation and development of Community Portal, a portal aimed at giving residents the most pertinent information about their property. In addition to his passion for working with local governments, Matt and his family own and operate a hamburger stand that was started by his great-grandfather in 1909.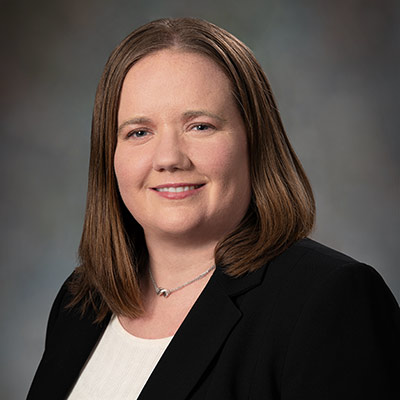 Sarah Kozal
Analyst
Sarah joined MGP in December of 2022. She spent over 16 years in local government in positions ranging from GIS Technician to GIS Manager at the city, township, and county levels and has supported a wide range of local government departments including planning and zoning, engineering, utilities, emergency management, elections, schools, and recycling. Outside of government, she provided GIS support in the railroad industry. She earned a Bachelor of Science in Geography from Michigan State University and a Master of the Arts in Geography from the State University of New York at Albany. She is also a licensed educator. Sarah has lived in 9 states and loves to travel and explore new places. She is looking forward to exploring more of the upper Midwest and Chicagoland. Sarah taught Texas History to 7th graders for a year.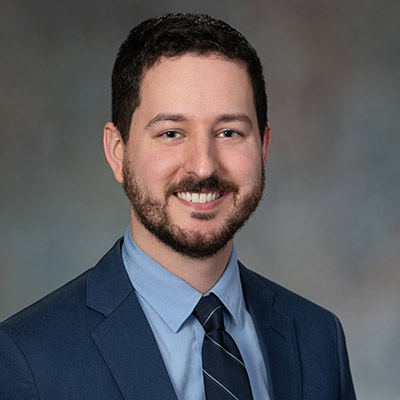 Geoff Lloyd
Analyst
Geoff has been with MGP since 2013, where he currently manages the GIS Programs in Skokie and Morton Grove. Prior to working with MGP, Geoff worked as an Outreach Assistant for Alliance for the Great Lakes, as an intern for Friends of the Parks, and contributed to the H+T Index as an Intern for the Center for Neighborhood Technology. Geoff holds a master's Degree in Urban Policy and Planning, and a certificate in Geospatial Analysis and Visualization from the University of Illinois at Chicago, and a B.A. from Ripon College. Beyond these, Geoff is an avid fan of The Office, and can quote every episode.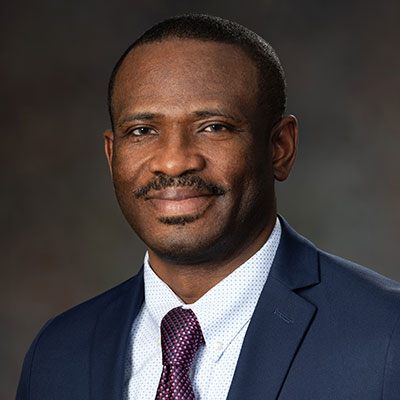 Leslie Pobee
Analyst
Leslie joined the MGP team as a Site Analyst in February 2022. Since 2007, he has worked as a GIS specialist in agriculture, environmental management, and housing. He obtained a Bachelor of Arts in Geography from the University of Ghana, a Master of Science in Geo-information Science from a Consortium of three universities in Europe, and a Master of Arts in International Development Administration from Western Michigan University. Outside of work, Leslie is a worship leader, writer, and musician. He has visited over 10 countries on 4 continents.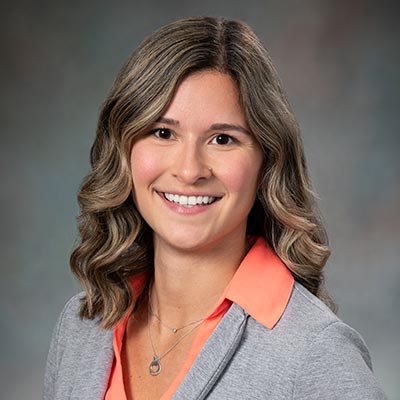 Alissa Pump
Analyst
Alissa began her career with MGP in March 2014 as a GIS Specialist. She manages the GIS Programs in La Grange, Schiller Park, and Oak Park. Alissa received a B.S. in Physical Geography from the Department of Geography and Geographic Information Systems at University of Illinois at Urbana-Champaign, where she conducted research to raise awareness of hazardous materials obstructing waterways. After graduation, she had a GIS internship at the Field Museum in the Conservation and Environment Department. Her passion for cartography does not stop with her career, as she has an impressive collection of map inserts from National Geographic magazines between the 1950s to early 2000s!
Elyse Ratkowski
Analyst
Elyse began her career with MGP as an Analyst in May 2023 as an 11-year veteran of the GIS industry. She started in GIS with two years at the Village of Addison's GIS department where she went used a gps unit to locate manholes, fire hydrants, & light poles for the Public Works department. She also worked as a Mapping Specialist for The Sidwell Company for 9 years, where she helped create & maintain the GIS data for counties throughout the United States. Elyse has two dogs Barney and Eleanor that she spends most of her free time with. She is also in a bowling league.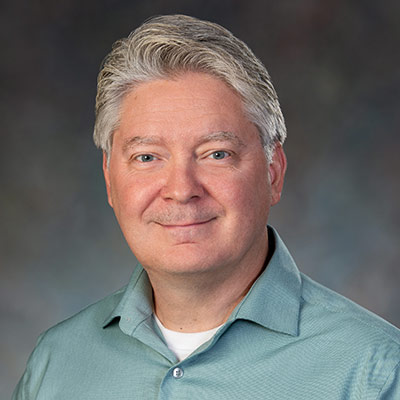 Randy Rymarcsuk
Analyst
Randy joined the MGP Team as a GIS Analyst in 2021. He has over 25 years of experience in GIS and data management and has held positions with Motorola, HERE Technologies and Allstate. He also held roles in Data Quality Analyst and as a Scrum Master. He earned his Bachelors in Geography from Northern Illinois University in 1994. Since his college days, Randy has been updating a wall map of the US that shows every major road he has traveled. Randy has extensive backpacking experience with trips logged in The Grand Canyon, Glacier National Park and the Selway-Bitterroot Wilderness in Idaho and Montana.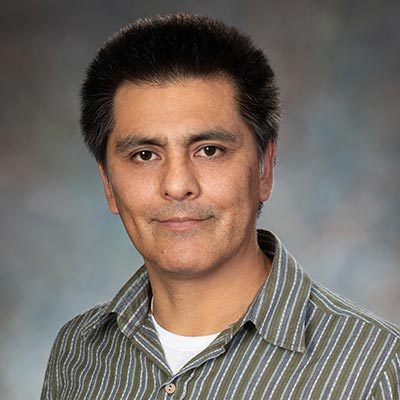 Martín Salmón
Analyst
Martín worked as an urban planner for the City of Takoma Park and the Maryland National-Capital Park and Planning Commission. He spent a brief period working in New Orleans helping communities map blighted properties after Hurricane Katrina. For the past 9 years, Martín worked as a GIS analyst at the Center for Research and teaching of Economics (CIDE- in Spanish) located in Mexico. There, he worked in various federal projects that studied environmental issues. He also worked with historians and digital humanists creating visualizations of historical data.Martín holds a Bachelor of Arts in Economics from Loyola University, New Orleans. He earned a Master of Arts in Community Planning and a Master's degree in GIS from the University of Maryland, College Park. Martín loves road trips and traveled throughout Mexico, Bolivia, parts of the US and India. His first major trip was at the age of 6. He and his family drove from La Paz, Bolivia, into the Amazon Forest (crossing into Brazil) where they encountered leopards, wild pigs (peccaries), and Chiman natives.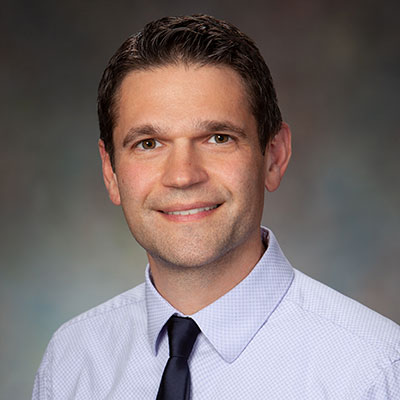 Joel Schoerner
Analyst
Joel joined MGP as a Site Analyst in November 2020. He has over 23 years of experience in GIS, map production, and database management, the last 19 of which were with the Content Operations and Sourcing groups at TomTom. He has supported in a variety of roles focused on Map and Data Specifications, Process Development, and Database Quality Analysis. Joel attended University of Illinois where he earned a bachelor's degree in Geography. Despite only attending a few live sports events each year, Joel was fortunate to see Mark Buehrle pitch a perfect game for the White Sox in 2009.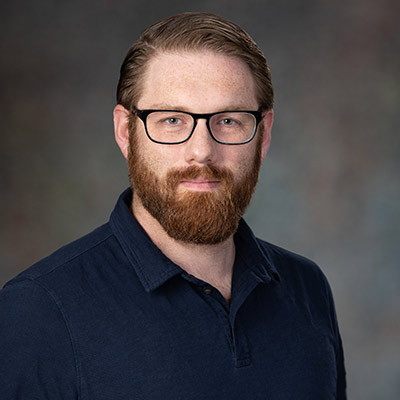 Andrew Shuman
Analyst
Andrew began his career with MGP in 2013. Prior to joining MGP, Andrew worked for the Sequoia Riverlands Trust in Visalia California. He has a Bachelor of Science with a dual major in Forestry and Biological Conservation and a certificate in Environmental Studies from the University of Wisconsin-Madison, as well as a Masters in Geographical Information Science from the University of Denver. A fun fact about Andrew is that he has dressed up as Smokey the Bear on more than one occasion. Ask him about it!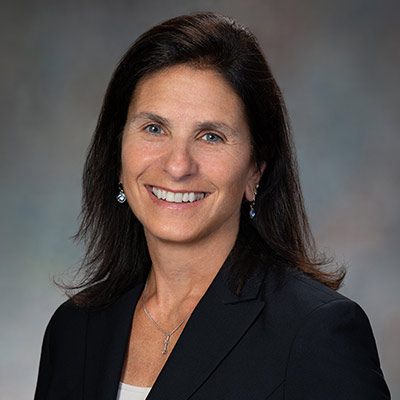 Donna Thomey
Management Support Specialist
Donna Thomey joined MGP in 2003, and is currently the Management Support Specialist. Donna started her professional career in an Administrative capacity with Jim Beam Brands and then moved into Office Management with MCG, a deferred compensation company. Following MCG, Donna went into Human Resources/Personnel with OneSource and Lake Forest High School. Donna has a Bachelor of Arts degree in Fashion Merchandising with a minor in Business from Western Illinois University in Macomb. Donna keeps the MGP "ship" afloat, making sure that all aspects of the company are in great shape!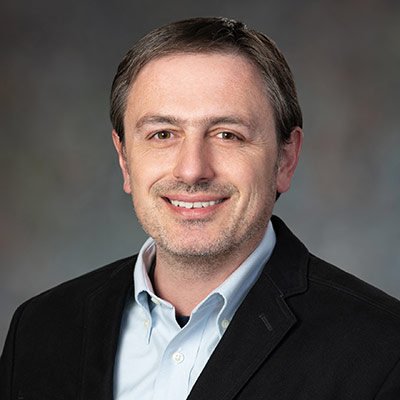 Jan Teisinger
Analyst
Jan has been a long time, loyal component of MGP since 2004. He serves as an Analyst for the company. Prior to MGP, his GIS experience derives from a GIS Analyst role with the Village of Arlington Heights, an Application Development Technician for the Earth Data Analysis Center,  and a Map Reference Assistant with the Map and Geographic Information Center also in Albuquerque. Jan has a B.A. in Geography from the University of New Mexico and holds several Microsoft™ certifications. He has a knack for traveling and has visited all contiguous U.S. States and 32 countries!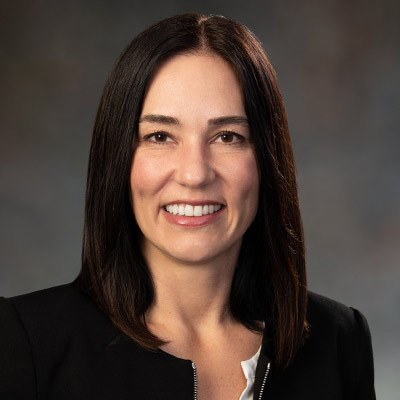 Krista Waski
Analyst
Krista began her career at MGP as a GIS Analyst in November 2021. Previously, she worked in the communications infrastructure and services industry as a fiber support specialist for Extenet located in Lisle, IL responsible for digitizing fiber network as-builts while maintaining a high level of data quality. Krista holds a BA from Simpson College in Indianola, IA in Computer Information Systems as well as a MS from Elmhurst University in Geographic Information Systems. Krista began her quest to join the Premier Hockey Federation in 2013 by equipping herself with a bike helmet, figure skates, and a used hockey stick. She has since purchased proper equipment and joined a women's rec league and can be found at the ice rink most weekends in the winter. One day she hopes to skate as fast as Kendall Coyne.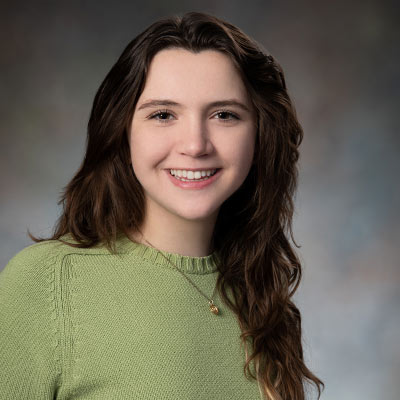 Alex Wilson
Analyst
Before joining MGP in January 2023, Alex was an Office Associate for the Town of Normal Engineering and Public Works Department. She promoted the town's smart cities initiative within the public works department by innovating and maintaining the department data systems. She received a Bachelor of Science from Illinois State University as a Geography major, with minors in Information Systems, Environmental Studies, and Water Sustainability. During her time at ISU, she also worked as a computer consultant for students and faculty. In her free time, you may find her gardening, playing with Moony the kitten, or attending concerts and farmers markets. Her previous office was featured in the newspaper when they rescued a kitten in May 2022. She also worked at an organic sustainable farm in Eureka, Illinois.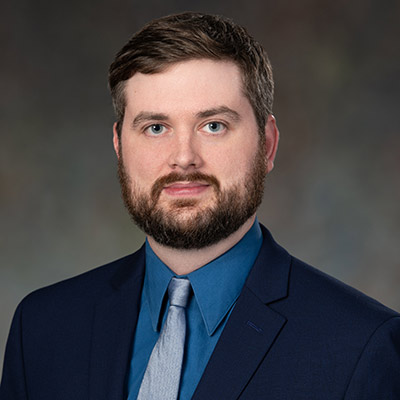 Kevin Zehr
Analyst
Kevin began his career with MGP as a GIS Analyst in April 2023. He has been working with GIS for the past 6 years, previously in the utilities industry as a GIS Project Specialist for Entrust Solutions Group implementing GIS and analytics projects for a major gas utility client. Kevin attended Illinois State University, earning a Bachelor of Science in History Education, as well as earning a certificate in GIS from Moraine Valley Community College. Kevin previously worked for his father's small plumbing and HVAC business where he learned some useful skills he applies to many home improvement projects.