WE INSPIRE COMMUNITIES
Better Decisions Mean Better Operations
---
MGP exists to improve communities by inspiring local governments to be more innovative and efficient. By collaborating closely with community staff to help them make better decisions and invest public dollars more wisely, MGP helps local governments deliver on their promises and earn the trust of residents and community leaders.
We do this by introducing new technologies, streamlining processes, and harnessing data.
---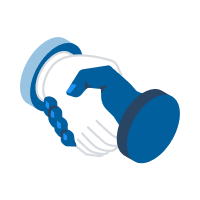 INSPIRATION
With MGP as a partner, local governments gain access to outside perspective and expertise. To inspire community innovation, our teams work alongside municipal staff and leaders.

INFORMATION
Specializing in data-driven solutions, MGP organizes, analyzes and visualizes data to reveal valuable new insights.

IMPROVEMENT
Through our unique model, MGP improves local government effectiveness by creating solutions to pressing challenges. We then standardize those solutions and share them across all departments and communities.
OUR SOLUTIONS

"Your career and future is always in your hands and supported by leadership! If you want to work on a specific project, you can. If you want to develop a certain skillset, you can. You have the ability to make your career what you want it to be."

"What I like about working at MGP is how I can enter into different worlds, different company cultures, with the clients that I serve. There's always something new and different and different people to engage with—lots of variety with the work, both technical and more creative things."

"My main role since starting has been working on-site in communities, building relationships with local governments, working on their data, helping them make informed decisions. Looking ahead, MGP's career management program has different levels that show you how you can progress to different roles, like shared analyst or client account manager."